Healing the Whole Person
At The Center for Natural and Integrative Medicine, we strive to find the root cause by Integrating the Best of Conventional with Natural Medicine and become your partner in health.
A large part of our practice is to offer healing therapies in our IV-Suite. These intravenous, intramuscular, ozone and other modalities facilitate increased well-being and infuse the body with nutrients that cannot be achieved orally.
Our mission is to inspire and empower you to live extraordinary lives by nourishing yourself from the inside out. We support you and help you discover a personalized, integrative approach for both men and women to optimize vitality and vibrant health. We test, identify and treat imbalances of hormones, vitamins, micronutrients as well as remove obstacles to healing such as toxins, allergens, and heavy metals. We look for and find the root cause. By treating the whole person, our programs optimize immune function, decrease illness and enhance the positive outcome for health and well-being. Our functional approach truly provides a bridge to health, hope, and healing.
Our Practitioners
Kirti Kalidas M.D.; N.D.
I am Kirti Kalidas M.D., N.D., Board Certified in Internal Medicine and a Licensed Naturopathic Physician, licensed in the state of Oregon. I have been in medical practice for more than 25 years. I earned my medical degree in South Africa and completed my residency with the Georgetown program in Washington D.C.
I practiced as an Internist at my successful, busy internal medicine/family practice office for more than 15 years in the Orlando area. However, I started becoming concerned about contradictory health claims and pharmaceutical side-effects.  I was sincerely interested in addressing the root cause, instead of merely masking the symptoms.  I felt I was helping my patients only to some extent by alleviating symptoms, but by not addressing the root cause, I was not healing my patients.
I sold my practice and spent an additional two years broadening my medical knowledge at the National College of Naturopathic Medicine. I am now one of few physicians in the country to hold dual doctorate degrees and am thus uniquely positioned to truly integrate both disciplines to optimize wellness.
Health and disease come from a complex interaction of physical, emotional, dietary, genetic, environmental, lifestyle, and other factors. I prefer safe, effective, non-invasive and supportive therapies to treat a patient as a whole person to restore their natural balance.  I am continuously reading new literature, attending seminars and conferences. I received additional training in Intravenous Vitamin-mineral therapy, Chelation therapy, Ozone, Hyperbaric and Oxidative medicine. I am trained in Prolozone therapy for pain and am also a lifestyle educator for preventative care and healthy fat loss. These innovative therapies have profound therapeutic value, especially when combined with traditional Naturopathic treatments. Complete health histories, diet diaries, symptom charts, reviewing past medical records, physical examinations and comprehensive baseline blood tests (or specialty lab tests), are all standard tools in my assessment and evaluation of a patient. I believe that a collaborative approach is the best form of medicine. A patient can benefit from the strengths of each discipline of medicine.
I enjoy music, playing the guitar and tabla and travelling with my wife Anita and family. Recently I have been exploring the world of photography. As a lecturer and an educator, I hold monthly seminars to raise public awareness about the benefits of natural medicine.   With this advanced training and increased knowledge, I offer treatment options in Natural Therapeutics and Preventative Medicine. By treating the whole person, these programs optimize immune functions decreasing illness and enhancing the positive outcome for health and well-being.  My functional approach truly provides, "A bridge to health, hope, and healing."
Amar Kalidas, D.O.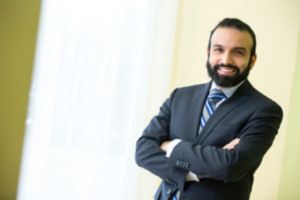 I am Amar Kalidas D.O. I graduated in 2010 from medical school at Nova Southeastern University and completed my residency training in Family Practice in 2013 at Florida Hospital in Orlando Florida.  As a Board-Certified Osteopathic Family Physician, my training has taught me to look at each patient as a whole person.  I believe that it is the doctor's job to find the root cause of illness and remove obstacles, so the body can heal itself.
I furthered my training with The Institute for Functional Medicine (IFM) and as a member of the International Lyme and Associated Diseases Society (ILADS), American Academy of Anti-Aging Medicine (A4M) and the Institute for Functional Medicine (IFM), I am always looking for new treatments, strategies and modalities I can use to help the chronically ill patient.
My interests include but are not limited to holistic approaches to diabetes, hypertension, elevated cholesterol, irritable bowel syndrome, fibromyalgia, chronic fatigue syndrome, auto-immune diseases, inflammatory bowel disease, men's health and wellness, chronic infections, Lyme disease, Epstein Barr Virus, mycoplasma pneumonia, hormonal replacement and Hashimoto's disease.
I spend 90 minutes with all my new patients so that I build a rapport and get better acquainted with their medical history and old records.  I use a combination of specialized testing, and extensive traditional lab testing to find the root cause of disease.  Then together with the patient, we work on a customized treatment plan which may include diet, exercise, vitamins, hormones, supplements, nutritional IV therapy, Ozone Auto-Hemotherapy, Hyperthermia heat therapy or Prolozone.
I enjoy music, playing the sitar and traveling with my wife and daughter.
Anita Kalidas R.Ph, CCN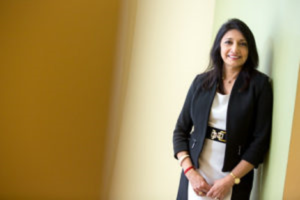 I am a Registered Pharmacist for 23 years and a Certified Clinical Nutrition Educator for 8 years. I received my certification through the IAACN- The International American Association for Clinical Nutritionists.
Give the body what it needs, and it will heal itself. Nutrition therefore is the key and foundation to good health.  I have a passion to work with people of all ages to improve their health and vitality.  I enjoy partnering with patients to successfully reach their goals; whether it is to lose weight, learning to make healthier food choices, or help with menu planning for those with food allergies and sensitivities. With my expertise in this area, I offer several weight loss programs. 10- and 30-day detox programs are frequently very helpful and can aid in weight loss and improvement of symptoms.
I am able to create stress-free menu planning, and one-on-one nutritional guidance for those with food allergies and diet restrictions. I also offer gluten & dairy free menu planning, vegetarian & vegan options as well as reading food labels. I work closely with all our practitioners at the Center to bring balance. Reach your health and weight loss goals and start the path to eating right today!
"Let food be thy medicine and medicine be thy food" -Hippocrates
I can help you make nutritional changes that last a lifetime!